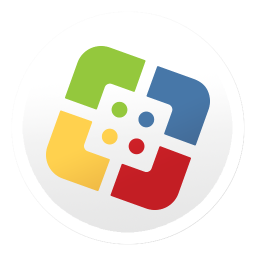 In an effort to better service and support Mercer's Mac computer systems, we have implemented the Casper Suite by JAMF Software. Casper Suite offers several features, including inventory, software self-service, and software security updates.
In this section:
Remote Control
Casper Suite gives Mercer IT another means of connecting to your computer remotely to help resolve a problem. When someone attempts to connect to your Mac, you will be prompted to grant permission.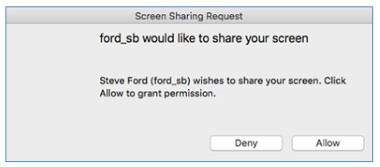 Software Self-Service
Casper Suite installs an application named Self Service which should appear in the dock and the Applications list.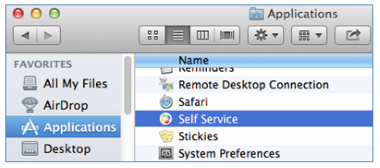 The Self Service application allows you install Mercer software automatically without having to contact the Help Desk, and also provided links to popular websites.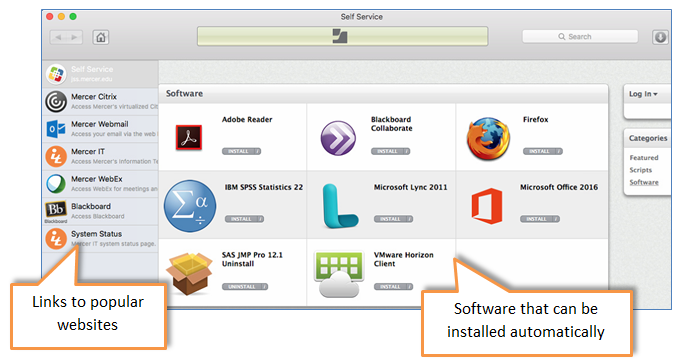 One of the applications to note in the Featured category is an automated Computer Quick Fix tool to keep your Mac running as well as possible.
For more information on Casper Suite, contact the IT Help Desk.