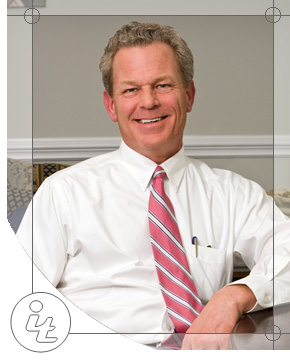 Greetings Mercerians!
Thank you for visiting the Information Technology (IT) website. On our site, you'll not only find information about who we are but also about what we do to support your work at Mercer University. Our team strives to stay on the cutting edge of technology to facilitate educational, research, and administrative activities at Mercer.

Our team consists of our IT Client Support Services department which encompasses: our Help Desk, the single point of contact for all IT-related issues; Field Support Services, who provides on-site computer support and manages the deployment of software and hardware; and Audio Visual Services, who is responsible for audio visual design, deployment, and support. The Technology Infrastructure group ensures that all of Mercer's servers and networks are running optimally and securely, while the Application Services manages the administrative support systems on campus and supports the various websites through design, consulting, and hosting services.
Our primary goal for the IT website is to ensure that you can easily find and make use of the information and resources that we have published. We encourage you to use the built-in search engine to find the answers to your questions. IT is always busy working on short-term projects to facilitate University operations. We also engage in long-term planning to ensure that we provide a robust, scalable IT infrastructure that we can leverage and build upon for the foreseeable future. For the latest information about our projects, take a look at the Announcements section of our home page.
Again, welcome to our IT website. I hope you will find the information here useful for your daily work. Check back often, as information will be updated periodically to reflect our latest efforts to support your work and scholarly efforts at Mercer. Please know that our Information Technology team is here to help you – all Mercer constituents – with the IT resources that you need.


Sincerely,


Mickey Belote
Chief Technology Officer