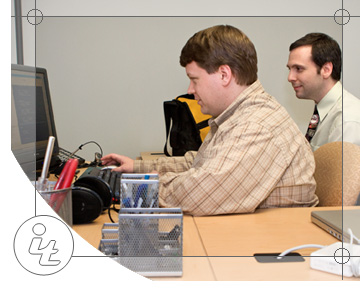 Web Management, a division of Mercer IT, supports website development and maintenance for faculty, staff, departments, and colleges.  Web Management offers web design and hosting services to faculty and staff at Mercer University.  To request web services, contact the IT Help Desk. The knowledgeable staff will assess your specific needs and refer you to the correct Web Management team member.
At Mercer University, the following web site services are available:
Web Hosting
Web space is available for academic and administrative departments of the University.  In addition, a faculty member can request web space to supplement his or her academic activities.  At this time, resources are not available to create and design web content for every site around the University.  Our goal is to provide management of website content development and delivery by offering tools to make it easier to create online information.  The Getting Started section can provide more strategies about creating a web site.
About server-side programming code on web pages (pages ending in .asp, .php, .cfm, etc.)
We have created a website to host web applications (apps.mercer.edu) to support your existing and future web programming needs. The main web server (www.mercer.edu) and faculty web servers will not support this capability. Contact the
Help Desk
immediately if something is not working properly.
Online Applications
In addition to web hosting, we plan, design, implement, test, and maintain various web applications and online forms throughout the University.  Online applications are treated as projects and can require a significant amount of time to create.  If you have a need for an online application, contact the IT Help Desk.
Website Performance
Web performance includes usability, the speed and reliability of content delivery, proper functioning of active content, and security against accidental and intentional damage.  Acceptable performance requires a focus on the web content and delivery system from end to end.
Web content design must take into account the end-user's needs and limitations (e.g., monitor and browser used, connection speed, ease of web navigation). Web servers are carefully selected, configured, and maintained for required capacity, load-sharing, and service availability. Performance data must be collected, analyzed, and reported.