Current Status
Tuesday, December 7, 2021
Due to an outage in Amazon AWS, users in North America are experiencing issues with logging into and using Canvas and Echo360. Canvas, Ech360, and Amazon AWS support engineers are aware of the issue and are working to resolve the problem.

We will update this page as we know more.
---
Monday, November 8, 2021
1:30 pm

Some students have reported experiencing issues during the registration process. Anthology, our registration software provider, is actively working to resolve the issues. If you cannot complete your registration, please fill out the online add/drop form via MyMercer to register for your desired courses. For all other issues, contact the IT Help Desk. We apologize for the inconvenience.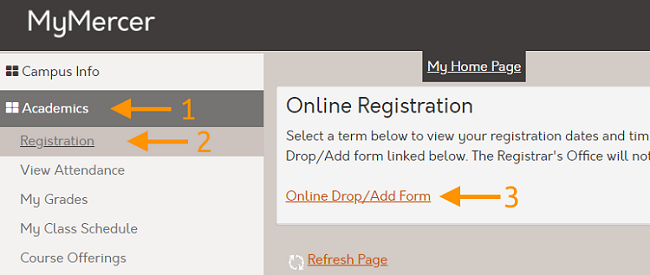 Affected by an issue(s) listed above? Report it here.
Canvas Status (https://status.instructure.com)
Echo360 Status (https://status.echo360.com)
Zoom Service Status (http://status.zoom.us)
Did you know that we also post system status notifications on Facebook, Twitter, and Instagram? Follow us to learn about outages, tips, and changes that may affect you!
Standard Maintenance
Our standard maintenance window is on Fridays, 2:00 a.m. - 6:00 a.m. Service interruptions may occur during this time. Special maintenance outside this time will be shown here.