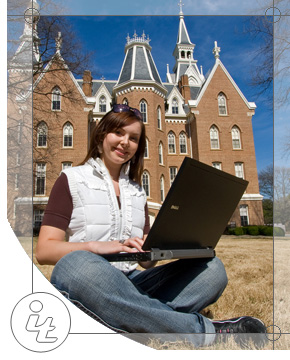 Mercer IT maintains wireless networks on all Mercer campuses and Regional Academic Centers for faculty, staff, and guest use.


Note:
The wireless network is provided as a secondary connection option. Use of the University's wireless network for mission critical functions is not recommended or supported, per our
IT Access & Use Policy
.
In this section:

Wireless Access for Computers and Mobile Devices
To connect to our wireless network, simply select the MU-Secure wireless connection from the list of available networks. You will be prompted to enter your username and password (same as for logging into your computer or email).
Click the icons below for instructions on how to connect to the MU-Secure network using the following devices:

Wireless Access for Guests
Guests (parents, visitors, etc.) may access the MU-Guest wireless network in select areas on campus. Simply select the MU-Guest wireless connection from the list of available networks. Once connected, open an internet browser to reach a page where a guest account can be created. Visit this website for instructions on creating a wireless guest account.